07/01/2014
All Conference Issue
By Melanie Reinersman
The Career Convergence editorial team recognizes the valuable contributions numerous authors have made to the field of career development through our publication. Over 800 articles in this web magazine's archives serve to inspire, empower, educate, and increase awareness in thousands of readers. The significance of this virtual library cannot be tangibly calculated. However, we can celebrate it – and we do through our annual conference and Career Convergence Recognition Award. This award is designed to acknowledge at least one of the many valuable articles published each year in the web magazine. View now a list of all Career Convergence Recognition Award winners.
July 2014 Articles
This month, Career Convergence will publish articles related to previous conference presentations, including an article about the first-ever NCDA conference. Some articles have won the Career Convergence Recognition Award, others were written by conference keynote speakers, still others cover topics that match conference themes. As usual, readers are encouraged to add a comment, contact authors and/or editors for more info and become members if they like what they read.
Creating a Monthly E-Magazine
Career Convergence could not happen without the contributions and talents of the entire editorial team. Each month, this volunteer team solicits, reviews and edits submissions to ensure submission guidelines are met. These NCDA members put in many hours to produce new material that is worthwhile for all levels of career service professionals. Their editing skills are occasionally topped by their own writing skills as they, too, have authored articles in Career Convergence. NCDA and the Career Convergence Editor, Melanie Reinersman, are grateful for the services of this current volunteer team (as well as all previous volunteers over the past 11 years):

Abiola Dipeolu, K-12 Associate Editor: adipeolu@buffalo.edu
Patrick Lennahan, Post-Secondary Associate Editor: plennahan@uri.edu
Shelly Trent, Non-Profit Associate Editor: Shelly.Trent@shrm.org
Imants Jaunarajs, Government Associate Editor: jaunaraj@ohio.edu
Bryan Lubic, Organizations Associate Co-Editor: blubic@ucsd.edu
Sue Aiken, Independent Associate Editor: saiken001@charter.net
Chad Luke, Counselor Educators & Researchers Associate Editor: cluke@tntech.edu
Sarah Backes-Diaz, Special Columns, Associate Editor: sbackesdiaz@gmail.com
Samara Reynolds, Features, Associate Editor: samara.reynolds@gmail.com
Nancy Miller, Field Editor: clwd@tealpublishing.com
Vera Chapman, Field Editor: veravchapman@gmail.com
Willa Smith, Field Editor: willasmith2277@gmail.com
Saving the Best for Last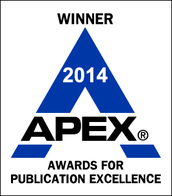 We are proud to announce that Career Convergence was selected to win the APEX Award for Publication Excellence! In its 26th year, this is an annual competition for corporate and nonprofit publishers, editors, writers and designers who create print, web, electronic and social media. APEX Awards are based on excellence in graphic design, editorial content and the ability to achieve overall communications excellence. Career Convergence is proud to be a 2014 APEX Award winner! Look for the APEX Award graphic on our web magazine's home page!
---

Melanie Reinersman, MA, is the Editor of Career Convergence. Melanie received her master's degree in Educational Psychology from the University of Illinois, Urbana-Champaign and her bachelor's degree in Psychology from Thomas More College in Crestview Hills KY. After ten years in career services in higher education, she is now a self-employed consultant, offering career counseling to individuals and website editing to organizations. She has been published in the ACA Encyclopedia of Counseling, the Career and Adult Development Journal, and the World Book Encyclopedia. She can be reached at webeditor@ncda.org and is on Twitter @NCDAwebeditor.
---