06/01/2023
Helping High School Students Understand the Benefits of Career Services in College
By Natasha Barnes
The late adolescent stage (ages 15-25) in Super's Career Developmental Theory usually begins when students are in high school. Students experience four sub-stages of career development including exploration, crystalizing, and implementing. In the Exploration sub-stage, students make efforts to gain occupational information, career alternatives, and occupational decisions. Some may even begin employment in this stage. The Crystalizing sub-stage involves students' ability to clarify what they truly want to do related to their career development and planning. When students reach the Specifying sub-stage, they begin to specify educational and/or career preferences. This could manifest as deciding if they want to engage in work or school on a part-time or full-time basis, identifying their fields of interest for educational purposes or the workforce, etc. Lastly, in the Implementing sub-stage, students begin making plans to fulfill their career objectives. At this point, talking to a career services professional could be beneficial to students as they get ready to make their leap into their next phase of life (Sharf, 2013).
While career services are recommended as a part of moving forward in one's career development and planning, researchers say that fewer than 20% of undergraduate students visit career centers for assistance with finding jobs (Fadulu, 2020). There were many reasons cited for students not engaging with career services. One reason is that students are not ready and do not see the need to use the services at certain points in their educational journey. Almost half (46%) of freshman students felt that career services were to be used as they are preparing to graduate and find jobs. A second reason is due to fear and lack of comfort talking to a new person about something so personal and impactful. Reflection about self, challenges, fears, dreams, and the personal responsibility and commitment needed to make a career choice can be difficult for many students (Colozzi & Thul-Sigler, 2016). A third reason that students avoid career centers is because they are already receiving advice from family and friends who they know and trust. A final reason is the lack of understanding about what career services encompasses and how the professionals and interventions can help (VitaNavis, 2019).
As school counselors, it is important to clearly understand not only the reasons that students avoid career services, but also understand the services that career centers have to offer to best prepare high school students for successful navigation of their college process. Several steps can be taken by school counselors to assist with preparing students for this process.
Research. School counselors can research career services at different colleges to make high school students aware of how these services can be beneficial to them in the early parts of their college journey. Services that are provided at a career center may or may not be the same services that a career counselor would provide, as there are some career centers that are directed by individuals with business degrees, who cannot provide a career counseling focus but can provide career coaching services such as cover letter construction and resume building. Because a business focus differs from a career counseling focus, it is important that school counselors do their research so that they are prepared to give students the most accurate information about the services that they can receive at a college career center.
Explain the Services and Benefits. Many career centers provide opportunities for students to explore career paths, research the labor market, and receive career coaching services such as resume writing, cover letter creation, interviewing skills development (Columbia Southern University, 2022). It is important that school counselors provide students with a clear description of each service and benefit, especially to freshmen in college. In contrast to graduation assistance with job search, early services could assist students as they are preparing to join clubs and organizations, to engage in service projects at the university, or to prepare for a job interview for a job to support them financially while in college.
Invite Career Services Professionals to Speak. Many high schools invite speakers to come to talk with the students about relevant topics. While these topics vary depending on the focus of the school and administration's priorities, it is important that school counselors advocate for a speaker that lends to career services for the benefit of high school students who are planning to attend college. Having a local career services provider to attend a school assembly could serve many purposes, as it could expose students to what the career centers have to offer, as well as help them to engage with staff at a university level as needed for college or career preparation.
Take Students to Career Centers. Even more impactful than a visit from a career services professional could be a visit to a career center to actually witness how they work. Allowing students to see firsthand how resources such as career guidance systems and technology can be used to support career development could be an invaluable experience. Engaging with the staff in the career center on a more personal level to understand how and why they do what they do could not only increase the knowledge of and interest in career services, but it is also a way of introducing high school students to careers that they may not have considered. Additionally, a great way to expose students to the college experience is to provide them with a piece of the experience on site.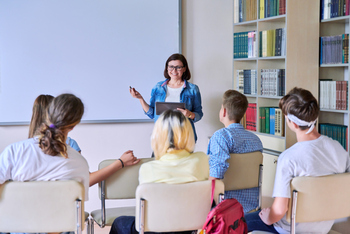 Learning to Navigate a College Service for Career Development
Career services can have a major impact on a high school student's future, but not many students are ready for the help or aware of the benefits of visits to the career center early in their educational journey. As school counselors, making the effort to introduce high school students to the benefits of these services before entering college could aid them in navigating career services through their journey. Additionally, this knowledge could assist students with having a better overall understanding of career interests and the entire college experience.
References
Colozzi, E. A., & Thul-Sigler, A. S. (2016). Cultivating a willing readiness to reflect: Interventions that facilitate making career-life decisions. Career Convergence. https://www.ncda.org/aws/NCDA/pt/sd/news_article/129271/_self/CC_layout_details/false
Columbia Southern University. (2022). Nine ways using career services helps you manage your professional life. Author. https://www.columbiasouthern.edu/blog/blog-articles/2022/september/benefits-of-using-career-services/
Fandulu, L. (2018). Why aren't college students using career services? The Atlantic. https://www.theatlantic.com/education/archive/2018/01/why-arent-college-students-using-career-services/551051/
Sharf, R. S. (2023). Applying career development theory to counseling. Brooks/Cole Cengage Learning.
VitaNavis. (2019). Why Students Avoid Career Centers. The Myers-Briggs Company. https://blog.vitanavis.com/why-students-avoid-career-centers/
---

Dr. Natasha Barnes, GCDF, CCC, NCC, is the owner of I.O.U. Consultation, where she provides career counseling and consultation services to secondary, post-secondary, and business sectors. Additionally, Dr. Barnes is a clinical faculty member at Southern New Hampshire University. She is the Associate Editor of the K-12 department for Career Convergence and she serves as a co-chair of the committee of Diversity Initiatives and Cultural Inclusion for NCDA. She can be reached at i.o.u.consultation@gmail.com
18 Comments
Disclaimer: The opinions expressed in the comments shown above are those of the individual comment authors and do not reflect the views or opinions of this organization.
---