03/01/2023
2023 NCDA Global Career Development Conference
By Mary Ann Powell, NCDA Conference Director
Career Development Around the World: Making Connections and Increasing Access to Impact the Global Labor Market is the theme of the 2023 NCDA conference scheduled for June 28 – July 1. Chicago is a city known for its diversity, culture and industry and is the perfect location to come together and discuss the global impact of career development work.
Convened by the premier career development association for many years, the NCDA conference is an annual opportunity to learn, earn continuing education units, network, meet leaders in the association and the field, explore a vibrant city, and gain significant professional and personal resources for another year of service to clients, students, and ourselves. The collaborative effort of many individuals and organizations makes this three-day event (or four, if Professional Development Institutes are added on) full of presentations, keynote sessions, constituency and committee meetings, receptions, and exhibitor interactions. Full details are posted on the NCDA conference website at www.ncdaconference.org including the agenda, information on registration, the conference hotel reservations link, and FAQs. All conference events take place at the Sheraton Grand Riverwalk Hotel, an urban gem amid iconic attractions with stylish accommodations in the heart of the River North district!
Quality Presentations
This year, the presentations and roundtables begin on Wednesday, June 28th, with the Welcome Reception that evening. NCDA received over 275 proposals for presentations. The conference program committee, chaired by Lisa Severy, had the difficult job of selecting the most valuable and theme-related proposals to be part of the conference. Ultimately, over 90 presentations and 120 roundtables will be available to participants to choose from during seven series throughout Wednesday through Friday. The NCDA President, Dr. Lakeisha Mathews, personally selected the following keynote speakers:
Tucker Bryant is an award-winning poet and Stanford graduate who left a role in Product Marketing at Google to help businesses grow through his work. Tucker challenges organizations to tap into poetic concepts as a means of bringing about transformations in leadership and innovation.
Dr. Monica P. Band is a Washington D.C. based trauma-informed licensed mental health therapist, advocate, and educator focusing on developing strategy and application for integrating Diversity, Equity, Inclusion, and Belonging (DEIB) within mental health care practice, public education, and policy. She is the owner and founder of Mindful Healing Counseling Services, LLC, and teaches in the Clinical Mental Health Counseling Program at George Mason University in Fairfax, Virginia.
Dr. Kimberly N. Frazier serves as the 71st president of the American Counseling Association and is one of eight African American's to be elected to this role for the American Counseling Association. Dr. Frazier received her PhD in counselor education from the University of New Orleans. She holds licensure in the state of Louisiana as a professional counselor (LPC), licensed marriage and family therapist (LMFT), and certification as a nationally certified counselor (NCC). She is most proud of the work she does encompassing the areas of justice, equity, diversity, and inclusion with organizations, universities, and mentoring future leaders.
Professional Development Institutes
For those interested or needing more continuing education, NCDA offers the option to register for Professional Development Institutes (PDIs) for a more in-depth look into specific career topics. (PDIs require additional registration fees). The first four PDIs are offered on Wednesday June 28 and the last four on July 1 (see complete details online).
| | |
| --- | --- |
| PDI 1 | Taking Your Private Practice Global: How to Market and Sell Career Services Across the Globe |
| PDI 2 | Finish Strong: Models, Tips, Tools and Techniques to Grow Your Access and Impact with Older Adults |
| PDI 3 | Career Construction Counseling: Principles and Practices to Promote Career Success for All |
| PDI 4 | Creative Techniques: Making Career Connections for Diverse Populations |
| PDI 5 | Work Like a Mother: Re-Writing the Script for a Mother's Career and Wellness Journey |
| PDI 6 | Diversifying Our Workforce: Enhancing Mentorship through the Lens of Social Cognitive Career Theory |
| PDI 7 | Automation and Artificial Intelligence: Career Opportunities and Challenges in a Global Economy |
| PDI 8 | Group Career Counseling: Principles and Practices |
Career Development Vendors
The NCDA Global Career Development Conference welcomes exhibitors and sponsors from public and private corporations, government agencies, educational institutes, and professional associations who offer career-related products and services such as books, media, computer-based systems, assessment instruments, and online services. Participants have the opportunity to interact with exhibitors during the Welcome Reception, a conference luncheon and roundtable presentations, as well as all refreshment breaks. More details about exhibiting and sponsorship opportunities can be found in the 2023 NCDA Exhibitor Prospectus or by contacting Mary Ann Powell at mpowell@ncda.org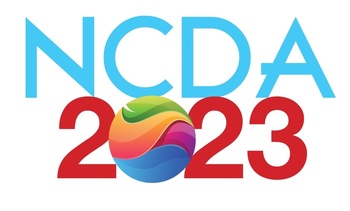 NCDA Activities
The conference is the perfect place to increase your activity with NCDA. Watch for more details about the Counselor Educator Academy, Leadership Academy, and Constituency group gatherings. As usual, the NCDA Annual Membership Meeting, awards acknowledgments, First Timers session, and special receptions. Don't miss the NCDA Theme Party: Carnival Around the World on Friday evening! New to 2023 is the Diversity, Equity, and Inclusion Symposium, which takes place on Saturday morning.
Visit Chicago, IL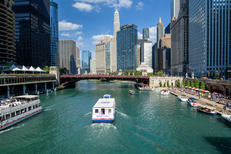 Chicago was voted "Best Big City in the U.S." for the sixth year in a row by Conde Nast Traveler readers. The city boasts one of the best food scenes in the world – with a multitude of Michelin-rated and James Beard Award-Winner restaurants. Check out the arts, shopping and attractions, or the exciting nightlife, and of course miles of public green spaces, a sparkling lakefront and lively Riverwalk. Learn more about this beautiful city at ChooseChicago.com. The conference agenda includes a free evening to enjoy the city – perhaps with your fellow state cda members or your alma mater group!
Contemporary Participants
Career development practitioners, facilitators, counselor educators, counselors, specialists, and more participate in the annual conference. Graduate students are very much welcomed and encouraged to attend. NCDA Board members, committee chairpersons, state career development association leaders, and honored award winners are all an active part of our conference. NCDA looks forward to seeing you and your career development contemporaries at the 2023 Global Career Development Conference.
Program Review Committee
NCDA wishes to thank the following people for their work on the Conference Program Review Committee.

Program Chair: Dr. Lisa Severy

Committee Members:
Keri Aaver, CareerWise Consulting LLC
Christopher Belser – University of New Orleans
Angela Bourassa, Manchester High School Central
Tiffany Brooks, Lindsey Wilson College
Kymmie Cartledge, Lexington County School District
Amanda Chenkin, Choice Career Counseling
Terry Cummings, The Pennsylvania State University
Mark Danaher, Careers by Design LLC
Amy Pierce Danders, E3 Coaching Studio
Rebecca Dedmond, The George Washington University
Abiola Dipeolu, Texas A&M Kingsville
Mary Edwin, University of Missouri - St. Louis
Pam Ehlers, A&P Consulting
Francine Bard Fabricant
David Ford, Monmouth University
Brenda Gerhardt, Gerhardt Educational Endeavors
Tisha Giles, Choctaw Nation Career Development
Kevin Glavin, Self-Employed
Lauren Granese – The Pennsylvania State University
Dan Greenwood, Greenwood Associates
Celeste Hall, Virginia's Community Colleges
Anush Hansen, Career Counseling Connection
Krista Harmon, Kent Intermediate School District
Latoya Haynes-Thoby, University of Connecticut
Janet Hicks, Belmont University
Michael Huston, Mount Royal University
Kenya Johns, Geneva College
Monique Johnson, Dr. MCJ Consulting
Ken Meeker, Vitality Career Coaching
Steven Myers, Career Development Strategist
Olivia Ogawa, Kobe University
Debra Osborn, Florida State University
Kelly Pierce, North Dakota CTE
Diandra Prescod, University of Connecticut
Craig Ratzlaff, Career Specialists
Baby Sam, The Crossroads International
Chery Seminara, The Learning Concierge
Kim Street
Karol Taylor, Knowledge Bank
Holly Waite, Resume Illuminations
Courtney Warnsman, Austin Career Connections
Heather Zeng
Melissa Zeligman – University of Central Florida
---