10/01/2022
Got Leadership Potential? Time to Advance It!
By Mason Murphy
What do state career development association board members have in common with NCDA committee chairs, Career Convergence contributors and NCDA Presidents? Not surprisingly, many are graduates of the NCDA Leadership Academy!
Of the inaugural Leadership Academy (LA) Class of 2008 (which convened with 18 members in 2006), one is currently serving on the NCDA Board, one is a Past-President, one has written a monograph published by NCDA, one is currently a committee chair... and all have advanced their leadership potential through participation in this hands-on experience. Each LA participant completed a project, which not only developed the member's skills, but has aided NCDA in achieving its mission of providing professional development. Examples of projects include:
evaluating the effectiveness of NCDA's credentialing program
providing support to state CDA's
creating sample forms for use by NCDA members
enhancing graduate student involvement in NCDA.
Some projects are completed individually, others in groups. Each project is posted on the NCDA website, under About NCDA: Leadership, so that others may learn.
What Alums are Saying About their LA Experience
The goal of this hands-on, highly experiential leadership development opportunity is to identify and nurture future generations of NCDA leaders (Luzzo & Carter, 2006). Several Leadership Academy alums wrote about their experience for Career Convergence. Erin Jennings, LA Class of 2008, wrote about the valuable connections to other members in her cohort as well as what she learned from current NCDA leaders. She encouraged NCDA members to apply:
The application process was detailed and required me to reflect on leadership roles I have had. I am a young professional and was unsure that I was what NCDA was looking for, but I was wrong. They selected me and were happy to have my perspective represented in the diverse academy. So, if you think you are interested in this opportunity but are shy about what you have to offer, I am here to tell you to apply! (Jennings, 2007)
Mary Buzzetta, LA Class of 2015, shared in her Career Convergence article that LA is designed for members who seek ways to refine and strengthen their leadership skills and graduate students are encouraged to apply (Buzzetta, 2015).
Lisa Severy, LA Class of 2007 and former NCDA President, thought it was an honor to be selected. She was excited because of the "wonderfully diverse mix of experienced and brand new professionals with a great deal of enthusiasm about our field and NCDA" (Luzzo & Carter, 2006, para. 4) She was pleased that the group worked so well together in the inaugural class. (Luzzo & Carter, 2006)
The successes of the academy were summarized by Maggie McCormick in her Career Convergence article, "Growing Tomorrow's Leaders for NCDA: Leadership Academy Celebrates 10 Years" (McCormick, 2016). McCormick described how the program has grown, matured, and worth celebrating.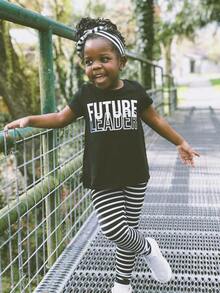 LA Applications, Activities and Benefits
Applications for the next LA class are being accepted by NCDA now. All application requirements must be submitted by November 1st, including:
Leadership Academy Online Application - click here for online application
Applicant's Resume - send to Alicia Cheek at acheek@ncda.org
Two letters of recommendation - send to Alicia Cheek at acheek@ncda.org
Applicants selected to the NCDA Leadership Academy Class will:
Attend a series of leadership workshops and training sessions during the NCDA annual conference.
Learn more about NCDA's history, governance process, and strategic initiatives.
Prepare for future leadership positions on the NCDA Board, Committees or state career development associations.
Work on a twelve-month project selected from a list of Board identified needs. Research and complete the project with the support of an assigned mentor. Provide a written report in advance of and short presentation on project results at the conference of the "graduating" year.
Be encouraged to join, and consider leadership, in an NCDA Committee.
Maintain NCDA membership throughout your participation in LA.

NCDA Leadership Academy participants will benefit from:
A $500 travel stipend (each year for two consecutive years) to support attendance at the next two NCDA annual conferences.
Waived NCDA annual conference registration fees for two years.
The opportunity to expand leadership potential and explore leadership opportunities through NCDA and state career development associations.
Ongoing support and mentorship.
Oversight for the LA is provided by the Leadership Academy Development Committee (LADC). This group, led by Mason Murphy, consists of 3-5 LA graduates who manage and coordinate the LA activities. They may gather to discuss the types of class projects, potential Board mentors, and conference presentations. For more information or to apply before November 1st, visit the NCDA Leadership Academy webpage, or contact:
Mason Murphy, Chair, Leadership Academy Development Committee, mmm210@txstate.edu or Alicia Cheek at NCDA headquarters, acheek@ncda.org

References
Buzzetta, M. (2015). Top 10 suggestions for ways graduate students can become involved in NCDA. Career Convergence. https://www.ncda.org/aws/NCDA/pt/sd/news_article/111937/_self/CC_layout_details/false
Jennings, E. (2007). Leadership development through the leadership academy: A participant's experience. Career Convergence. https://www.ncda.org/aws/NCDA/pt/sd/news_article/5411/_self/CC_layout_details/false
Luzzo, D., & Carter, B. (2006). Inaugural class of the NCDA leadership academy underway. Career Convergence. https://www.ncda.org/aws/NCDA/pt/sd/news_article/5182/_self/CC_layout_details/false
McCormick, M. (2016). Growing tomorrow's leaders for NCDA: Leadership academy celebrates 10 years. Career Convergence. https://www.ncda.org/aws/NCDA/pt/sd/news_article/126786/_self/CC_layout_details/false
---

Mason Murphy, MEd, MPA, works as a Career Counselor at Texas State University. He is visually impaired and holds an MEd in College Student Affairs, an MPA in Public Administration, and is pursuing a Ph.D in Adult, Professional, and Community Education. His research interests include international students and students with disabilities. Mason also serves as a Field Editor of NCDA's Career Convergence web magazine. Mason can be reached at mmm210@txstate.edu
---