12/01/2019
On Your MARK, Get READY, Get SET for NCDA's 2020 Awards! Celebrating our Members Crowning Achievements!
By Andra D'Amico and the Awards Committee
Google defines Professional Learning Communities (PLC) as a group of educators that meets regularly, shares expertise and works collaboratively to improve skills and performance. Collaborating and sharing expertise is the focus of the annual NCDA Awards process. Our Awards process further provides our membership with a forum to identify, celebrate and learn from those NCDA members who have made a difference this past year, and/or across past years, in consistently meeting and/or surpassing the career development expectations and goals for those we serve in our respective work settings. Would you like to celebrate the amazing work being done by our PLC by nominating a person or group?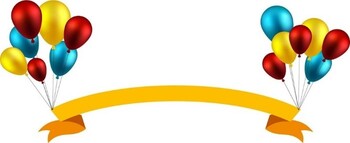 The NCDA Awards process includes many award categories. Some are available for only individuals, others for only groups and still others can be applied to either an individual or a group. Two completed Sample Nomination packets are now available on our Membership/Awards webpage. One helps with formatting an individual award nomination and the other with a group award submission. Our NCDA Awards Committee, through awards@ncda.org, also is available to address any nomination questions you may have in crafting a 2020 Awards Nomination. Pro Tip: read the samples and then email the committee if you need additional assistance.

NCDA Nominations for Awards
All NCDA Award nominations for 2020 are due by Friday, January 31st. Please submit the completed nomination packet in a single email to awards@ncda.org. (The email can include just one, or multiple attachments.) One winner will be selected per award category unless otherwise noted in the Award's description. Any NCDA member may submit an award nomination for another member for any of the award categories. Self-nominations are also possible. Except for our Legislative Award, nominators and nominees are required to be NCDA members. (Local, state and national legislators are eligible nominees for our Legislative Award.) Do note that references for the nominees can be non-members.
Please download the 2020 NCDA Awards Application from our online Awards page, complete and submit page 3 of the Application along with the additional requested nomination materials. The NCDA Awards Committee, or other specified NCDA groups, will use each unique award criteria to select recipients. Pro Tip: Before you submit, be sure the information in your packet matches the award criteria for selection.
Celebrating Award Winners
Thank you for helping NCDA celebrate the amazing work being done by our PLC! Pro Tip: read about previous award winners on the NCDA Awards webpage or in the annual fall issue of Career Developments print magazine. The Awards committee looks forward to celebrating with all winners at the NCDA Global Career Development Conference in Minneapolis, MN.
---
Andra D'Amico has been involved with education in Northern California for over 25 years. She holds degrees in Business, Social Science and Sociology, a teaching credential, as well as a minor in Career and Life Planning. Currently serving on the NCDA Awards Committee, Andra Co-Leads both the Kenneth B. Hoyt Career Education Practitioner and the Outstanding Career Practitioner Awards. She, herself, is a 2017 Kenneth B. Hoyt Career Education Practitioner Award Recipient, a Global Career Development Facilitator (GCDF), and a Career Education Technician for the Shasta Union High School District, primarily working with California Career Technical Education Industry Sectors. Reach the Awards Committee at awards@ncda.org
---